Weston Mold Removal
Mold is gross, potentially dangerous, harmful to you and your home, and is something you should not be taking lightly. There are a few steps you need to take before you dial our number for our Weston mold removal service and it all has to do with surveying the area.
Is there a strange, stagnant smell coming from a place in your house?
Do you recognize any strange spots in your house forming?
Have you recently taken on water damage or gone through a heavy storm?
If any of these are a yes, it's time to call Projekt Restoration.
Our Mold Services
Mold Assessment – While mildew can be easily spotted by the human eye, mold, on the other hand, cannot be so easily determined. One of the best ways to make sure your house is free of the mold is to make sure yo hire us as your restoration company. We use infrared cameras, fiber optic cables and more to find just where mold is hiding and where it could be forming from.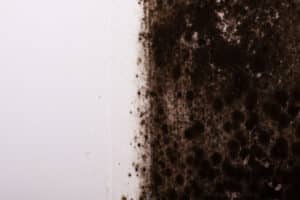 Mold Removal – After we have found mold in your home it is time to remove it. The trick with mold is to treat the entire area. You see, wood is porous and mold are spores, which means that the two of them want to keep forming. It's this fact that causes such a long processing time in order to determine if the mold has been truly destroyed or not.
Mold Prevention – After we have found the mold and ridden your house of it, it's time to prevent it from returning. Mold prevention is the service we provide where we fix the leaks that might be causing the problem as well as treat the wood and surrounding area so that if moisture accumulates, it won't be able to turn into anything nasty like black mold.
Projekt Restoration
At Projekt Restoration, we believe that our customers should be both taken care of and informed. If you would like to learn more about our services or our company, please be sure to call us at 1-855-933-7935