Water Damage Pembroke Pines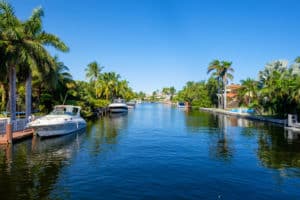 Living in South Florida exposes you to all sorts of dangers. Torrential storms, potential hurricanes, terrible drivers. But one of the greatest threats to owning a home in Pembroke Pines is Water Damage. Pembroke Pines receives more water damage each year than fire damage or storm damage and having that repair can be a huge pain.
Luckily, you have Projekt Restoration at your side. We provide the best services for Water Damage Pembroke Pines has ever seen. We've been in business for several years because we provide the best services in South Florida.
Water Damage Pembroke Pines
You must Respond Quickly
The goal of the Water Damage Restoration process is to mitigate further damage. Therefore, it is important to respond quickly and dry the structure properly immediately after the damage occurs. Other reasons for Water Damage Restoration include:
• Identifying all affected materials and mapping the accurate perimeter of the affected areas
• Categorizing the level of contamination present in the water source
• Determining replacement cost vs. restoration cost
Restoration Procedure
Projekt Restoration first assesses the damaged areas using thermal imaging and moisture meter to locate the leak and measure the area affected. Immediately after, we extract the water, dry the structure and sanitize the affected areas. We then monitor the drying process daily and remove the equipment as soon as it's dry.
You can read more on our Water Damage Restoration process Here.
PROJEKT RESTORATION
We have been providing our restoration services to South Florida and Pembroke Pines for several years. We have built up a loyal customer base and have helped several people get their homes back together after the storms that plague this state. If you would like to know more about our company, services, or what to do to prevent water damage from touching your home, make sure to give us a call today at (855) 933-7935