Cooper City Mold Removal
Projekt Restoration provides the best mold removal services in Cooper City. With years of experience and trained experts in the field, with a simple call you can have an expert to your door in less than a half an hour to inspect and consult on what to do. In Cooper City mold removal is highly important, just like any other Floridian city, this has to do with the high humidity and susceptibility of the building.
If you suspect that there is possible mold or noticeable mildew in your home or business, please give us a call today, and we will inspect the premises promptly.
Our Mold Inspection Process
Inspect – The first step we take is to inspect the premises and suspected area. Using radiographic technology we can detect any ongoing or possible leaks that could be happening as a source of the cause. Furthermore, we will inspect the vents and air to determine the presence of mold or removal.
Consult – We come to you with the results we have and organize a plan of action and determine a time for us to proceed, Depending on your schedule and home we plan to you.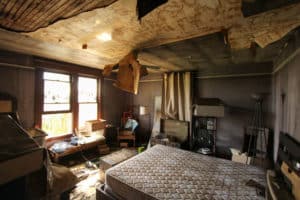 Neutralize – We have several tools that we use to remove and neutralize mold and mildew. While mildew is easy to clear up, mold requires extensive follow-up and possible reworking of the surrounding materials to minimize the presence of spores and possible return.
Follow-Up – After that, we organize a time to inspect air quality and search one more time for mold presence, if it is absent, we declare the house clear.
Projekt Restoration
We've been in the service of removing mold, fixing water damage and fire damage for several years. There's no reason to spend tons of money recovering materials that have been damaged by these superficial effects. With our services, we will save you money and keep your belongings and your home safe.