Dania Beach Water Damage
Living in Dania Beach can result in some soaking wet seasons. Water damage affects everyone in different ways. It can be as little as changing some wood to restoring some prized possessions from family members no longer with us. But one thing is for certain when you are looking for the best Dania Beach water damage company, you need to contact Projekt Restoration!
Our Services
Assessment – The first step we ever take when we are beginning to work on a project is to assess the surrounding area and determine what needs to be done. Then we meet with you and determine what the next course of action.
Water Damage Remediation – The next step we take is to get rid of the water and the water damage as much as possible. This involves multiple hits from our industrial dehumidifier to dry the area out as quickly as possible!
Restoration – After this we begin restoration, using drying processes and structural repair, we can have your prized possessions put back to normal in no time at all.
Mold Inspection – A decent inspection for mold is always welcome when you are making sure that your house is properly protected from extensive water damage. We do this by checking the surrounding area, both above and beyond what is seen.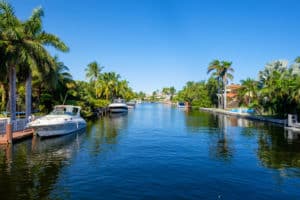 Follow-Up – After a month or two we can offer a follow-up service to ensure that our services remain in tact and that no additional problems have emerged in our absence.
Projekt Restoration
There's no doubt in our mind that we provide high-quality Dania Beach water damage restoration services. We have been providing our services to South Florida for a decade and are always prepared to help out a client. If you would like to learn more about our company and the services we provide, please give us a call today at 1-855-933-7935