Miami Mold Removal 
If you are looking for the best providers of Miami Mold removal, you've found it. Projekt Restoration is centered in Miami and has been providing our services throughout South Florida for many years. When you work with us, you are working with honest service workers and people who care about your home.
Mold Removal
Inspection – The first step that we take whenever a client calls us about concerns they have is to inspect. Often they think that mold is mildew or that any water damage means there is going to be mold, but that can often be untrue, and we need to verify before we bring in all of our major suppliers.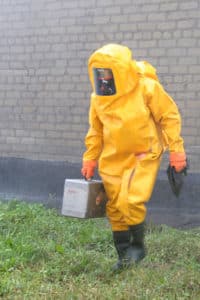 Consultation – Once we've determined the rate or status of the mold problem, then we consult with the owner. We talk about prices, our gameplan, and what you as the owner of the home will have to do. After we've agreed on the terms, it's time to get to work.
Removal – There is roughly a three-part process for removing mold and mildew from an area.
Use our industrial dehumidifiers to remove moisture from the air.
Excise the portions of the wall/floor/etc. That cannot be salvaged.
Refinish, repurpose, or restore any materials that are left behind.
WHAT HAPPENS DURING A FOLLOW-UP?
Check the Base Boards – The first thing that we do is check the baseboards of the surrounding area. Often if there are leftover spores that are looking to latch onto places, they will want to find the lowest hanging areas or the highest. These are often overlooked and can claim moisture easily.
Swab the Vents – The next section we check will be the vents, if there are spores present, some will get caught on the mouths of the vents which are designed to catch and filter these sorts of molecules.
Projekt Restoration
We love what we do here at projekt restoration. We strive to be the best in everything we do, and when it comes to being the best providers of Miami restoration, it's our highest priority. If you would like to learn more about our company or services, please give us a call today at 1-855-933-7935