Opa Locka Water Damage
Opa Locka is one of the most water damage prone areas in South Florida. Luckily, if you are worried about taking on water damage or if you suspect you already have, then give us a call and get help from the best Opa Locka Water Damage specialists in town!
Our Process
Assess – The first thing we do is assess the damage. We see how far the visible water damage is and then make preliminary assessments to see how much more there is to the spill.
Consult – After we have assessed the damage, we determine the rates and amount of work necessary to fix the problem, we consult with you and then we begin to put our actions into effect.
Act – We work on the problem immediately, following through with our established and repeatable process. Our water damage process is full-proof and has helped countless locals in South Florida.
The Nitty Gritty
Dehumidification – We begin by using dehumidifiers to accumulate moisture from the air. Once captured, we dispose of the water by simply dumping it out.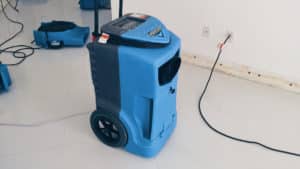 Replacement – The next step is to replace anything deemed too damaged to be repaired. This can be anything from simple wooden planks to deteriorated power outlets.
Restoration – We save what we can. There are many items that we are capable of saving and restoring back to its original condition. These can be anything from pieces of paper to whole pieces of furniture.
PROJEKT RESTORATION
With Projekt Restoration, we are constantly working to make every client happy and relieved. When people are looking at the price of replacement they can be staggering and stack up quickly. But with Projekt Restoration, you can save so much money. If you would like to learn more about our company or the services we provide, please feel free to call us!