Miami Water Damage
If you are looking for the company that provides the best Miami Water Damage service, then you've found them with Projekt Restoration. We have helped countless clients from small houses to large corporate buildings. When there is water damage in Miami, there's only one company to call.
Water Damage Proceedings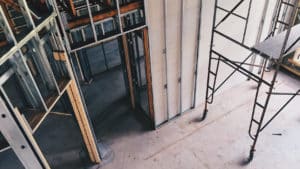 Siphon – The first step we take is to remove as much standing water as possible. Not only is it vital for drying the area, but we need to do it as a safety precaution because standing water becomes brackish water and that is a major health risk.
Dehumidify – The next step we take is to dehumidify the area as much as possible. This involves industrial dehumidifiers being left for an extended amount of time until the remaining moisture has been drawn up.
Restoration Proceedings
Isolate – We need to take the affected area and isolate it as best as possible. This might include excision or merely sandbagging the area depending on how far the water damage has spread.
Treat – The next step we take is by using the dehumidifiers again to see if we can restore the are to its previous state. This can take anywhere from a few hours to a few days depending on size and our speed.
Repair – IF all else fails, what we will do is use our carpentry to replicate the area as much as possible and repair it through installing and creating new pieces such as floors or banisters.
Projekt Restoration
We love what we do here at projekt restoration. We strive to be the best in everything we do, and when it comes to being the best providers of Miami restoration, it's our highest priority. If you would like to learn more about our company or services, please give us a call today at 1-855-933-7935