Miami Restoration
Living in Miami is one of the most liberating things you can do in South Florida. However, being that proximal to the ocean makes you a target for mold, mildew, and general water damage. If you are a homeowner who has come across this problem, then now is the time for you to call us at Projekt Restoration. We offer exclusive services in Miami: Restoration, Remediation, Water Damage Assessment and more!
Water Damage Services
You must Respond Quickly
The goal of the Water Damage Restoration process is to mitigate further damage. Therefore, it is important to respond quickly and dry the structure properly immediately after the damage occurs.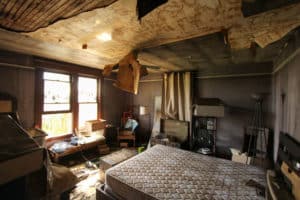 Other reasons for Water Damage Restoration include:
• Identifying all affected materials and mapping the accurate perimeter of the affected areas
• Categorizing the level of contamination present in the water source
• Determining replacement cost vs. restoration cost
Mold Remediation Services
Inspection – The first step that we take whenever a client calls us about concerns they have is to inspect. Often they think that mold is mildew or that any water damage means there is going to be mold, but that can often be untrue, and we need to verify before we bring in all of our major suppliers.
Consultation – Once we've determined the rate or status of the mold problem, then we consult with the owner. We talk about prices, our gameplan, and what you as the owner of the home will have to do. After we've agreed on the terms, it's time to get to work.
Removal – There is roughly a three-part process for removing mold and mildew from an area.
Use our industrial dehumidifiers to remove moisture from the air.
Excise the portions of the wall/floor/etc. That cannot be salvaged.
Refinish, repurpose, or restore any materials that are left behind.
Projekt Restoration in Miami
We love what we do here at projekt restoration. We strive to be the best in everything we do, and when it comes to being the best providers of Miami restoration, it's our highest priority. If you would like to learn more about our company or services, please give us a call today at 1-855-933-7935