Miami Beach Water Damage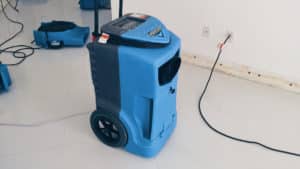 Miami Beach is a great place to stay. You get to be close to the beach, and the lifestyle that comes with it. However, at the same time, you are also subjecting your location to water damage. South Florida weather stops for no person, and when your home or business is in the way, it will get wet, it will take on water.
When these moments happen, it is important to remain calm. Make sure to give us a call as soon as possible so you can get some proper help. Try and cover up as much as you can, try and stop it, but more importantly just be safe. Give us a call, and we will help immediately.
What to do if you have Water Damage
You must Respond Quickly
The goal of the Water Damage Restoration process is to mitigate further damage. Therefore, it is important to respond quickly and dry the structure properly immediately after the damage occurs. Other reasons for Water Damage Restoration include:
Identifying all affected materials and mapping the accurate perimeter of the affected areas
Categorizing the level of contamination present in the water source
Determining replacement cost vs. restoration cost
Our Services
Content Drying – With a dizzying array of dehumidifiers, driers and other water removing devices, we can completely dry out an area and restore it to its original form.
Water Restoration – When it comes to water restoration, that is our strike zone. We can restore anything that has taken on water damage. After our contents drying procedure, we excise the materials that can't be saved and fix the materials that can be!
Projekt Restoration
Projekt Restoration has been in the contents drying and restoration business for several years and spanning all across South Florida. We mean it when we say that we mean business and we are ready to show you that we are the best in the industry. If you would like to learn more about our services or rates, please feel free to give us a call today at 1-855-933-7935